Hi readers,
iPad 2 the most waited gadget in Malaysia will be officially released tomorrow [29/4/2011]. Some of them already own it by their own way. iPad 2 Malaysia price already revealed in the Apple website and more on other blogs as well.
Lets checkout the iPad 2 price in Malaysia :-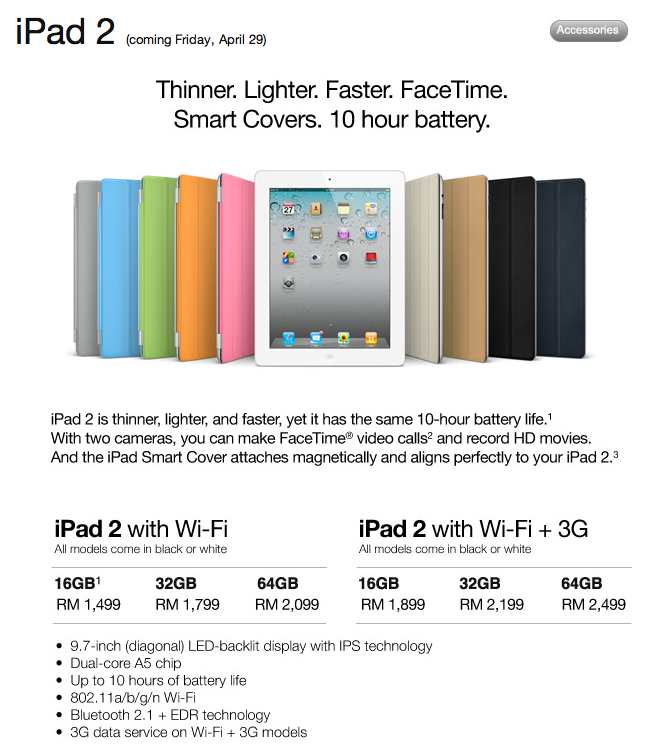 Checkout more info about iPad 2 Malaysia in Apple.com. Do you interested to have one?
Incoming search terms:
ipad 2 price (102)
ipad 2 price in malaysia 2012 (102)
ipad price in malaysia 2012 (75)
ipad2 price in malaysia (73)
ipad2 malaysia price (70)
price of ipad2 in Malaysia (53)
ipad price (49)
new ipad price in malaysia (48)
price ipad 2 in malaysia (47)
ipad malaysia price list 2012 (44)