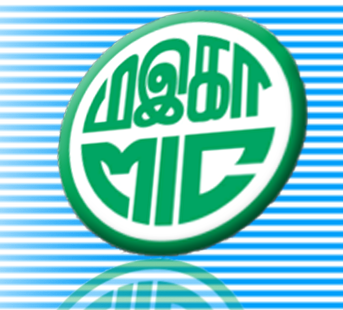 Hi readers,
I received a pamphlet regarding Malaysian Indian Congress (MIC) Horizontal Year Planner 2010. I read through all the contain and I praise whoever contribute for a such ideas. I like to share it with you all also and I will like to give my own opinion on the contain/ideas they had given in positive and negative view.
The contain of it is as below:-
MIC Horizontal Year Planner 2010
1. The MIC Headquarter is providing a Horizontal Year Planner for the year 2010 to empower the branch chairman to be proactive and effective in their role at the grassroot level.
2. Branch chairman are requested to fill up the dates for the various activities in the planner provided herewith.
3. Also, please provide the activities number in the planner. You are advised to forward one of the copies to MIC headquarters while you retain the other copy for your reference.
We believe, this mechanism would enable to identify the best achievers and to award them accordingly.
Note:
Given below are the various activities. Kindly state the number of the respective activity in your planner.
For e.g. Monthly Branch committee meeting
The rest of the activities shall follow the numbers as stated:
Monthly Branch committee meeting
Monthly youth/Women section meeting
Fix dates to meet the public in your locality
Need your member every week
Identify people who do not have identity card and birth certificate
New voters registration once in 3 months
Welfare registration in your locality
Visit Tamil school in your locality and report back to headquarters
Organise tea party in the middle of the year with your members
Identify problem faced by small/petty traders in your locality
Organise functions during Mother's Day, Father's Day, Ponggal, Thaipusam, Deepavali, New year and National Day
Conduct periodical survey to find out single mothers and their status
Conduct tuition classes for UPSR, PMR and SPM students.
Organise sports activity
Organise medical camp
Organise social awarness camp.
That the end of the pamphlet and now its my view.
Positive view:
Its such a good idea from MIC for Indians especially. The headquaters should make sure this is followed not just as a eyewash completely.
Negative view:
I believe there will be much fund swindle will happen since all this activities need lot of funds. Who going to make sure this not to happen?
If this done 20 years back, I don't think Malaysian Indians will be having such problem as now.
If this is an optional, most of branch chairmans won't follow this and hope this is a compulsory and periodically reviewed by the headquarters.
Incoming search terms:
monthly planner 2012 malaysia (5)
year planner 2012 malaysia (5)
horizontal year planner (3)
identify problems in your locality (2)
horozontal year planner (2)
horizontal yearly planner (2)
yearly planner (2)
yearly planner 2012 malaysia (2)
2012 year planner malaysia (2)
yearly malaysian 2012 planner (1)