Hi readers,
I was lack of money in hand so, i went to the MAYBANKÂ  ATM machine to withdraw money but not a single cent also came out. I was really frustrated because its not I don't have money in the account but don't know whats the problem with my card. It happen when in Friday which I really need money for shopping. Then I have to wait until today (Monday) to go to the bank to ask help.
At last, it was not my mistake. MAYBANK is doing upgrading on their MAYBANKARD bankcard.  Its now enhancedwith VISA. Now its no more worries, just have to swipe my card for shopping. I immediately fill up form to change my card to a new card. Now the card is in my hand.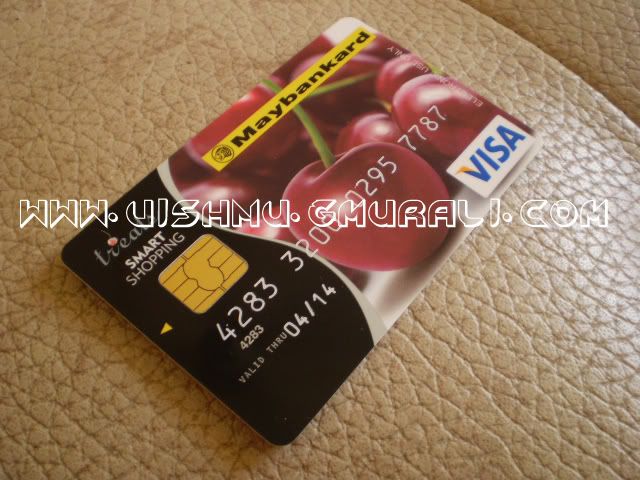 What you waiting for? Faster go and get your new Maybankard Bankcard with VISA.

Incoming search terms:
maybank card (9)
maybank visa card (2)
buku card maybank (1)
new my card (1)
my new visa card (1)
my card visa (1)
maybankaRD (1)
maybank visa card malaysia (1)
maybank card visa bezeichnung (1)
maybank 2 card (1)