Hi readers,
Ever you heard about there are penguins in malaysia? Maybe some of them does but this is my first time. As you all know, penguin colour in black and white. But today I heard that Malaysia Penguin on road.
Believe it or not, believe it!! Lets checkout.
This what I mention about. Not i'm saying it but this where I found it.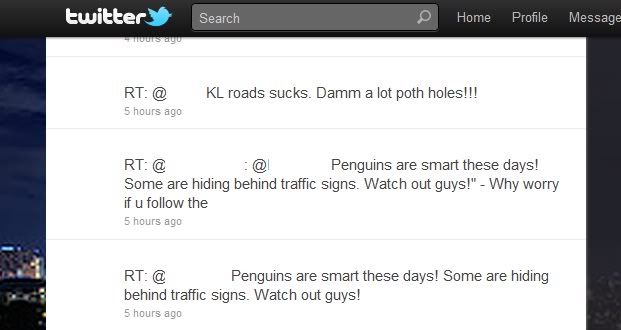 Incoming search terms:
polis (14)
penguin malaysia (7)
penguins in malaysia (4)
malaysia penguins (4)
penguin in malaysia (4)
penguins malaysia (2)
polis penguin (2)
penguin (2)
malaysia penguin (2)
polis penguins (1)