Hi Readers,
Tie is a important garment at now.Every single person have to learn it although they don't use it.But when time need you to wear it, you will be the one who last to learn.Early as in primary school pupils learn to wear tie until they explore the job world.But does everyone knows how to wear it?
Here I show you how to wear it.

Drape the tie over your neck, with the wide end of the tie on your right. The wide end should hang about a foot or so lower than the narrow end.
Cross the wide end over the narrow end and bring the wide end up and through the inside of the loop around your neck.
Bring the wide end back down, around and behind the narrow end.
Pull the wide end up on your right, then put down through loop and across the narrow end. (Refer Step 4 and 5)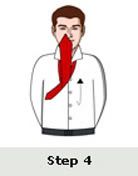 Turn and pass up through the loop around your neck. (Refer Step 6 and 7)
Complete the knot by pushing the wide end down through the front of the knot.
Tighten the knot carefully as you flatten out any wrinkles.
Draw the knot snugly up to your collar.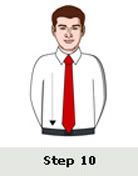 This is the way. In my next entry I will show u all how to wear a bow which i learn recently.
Incoming search terms:
wear tie (3)
how wear tie (2)
how 2 wear tie (1)
how to wear a tie (1)
how to wear a tie step by step (1)
how to wear tie (1)
how to wear tie pupil (1)
liverpool training pass malaysia what to wear? (1)
step how to were tie (1)