Last term was his sleeping years on his prime minister seat.We heard lot of comment on his lackness in our country administration.There was also an organization presented pillow for him at his prime minister office at Putrajaya but there was a big scene at the entrance of Putrajaya with bomb squad from PDRM.
These are the evidence he was sleeping on most of meeting and conference in his last term before PRU 2008.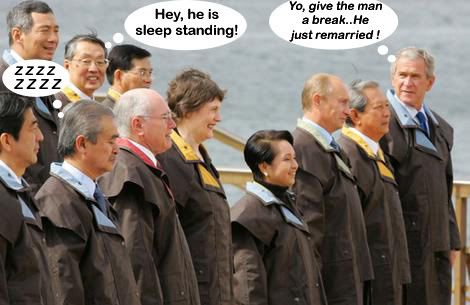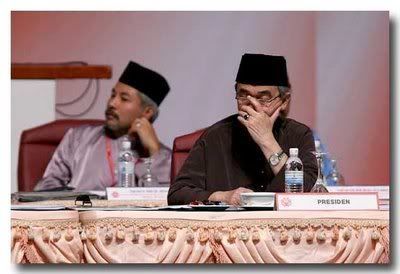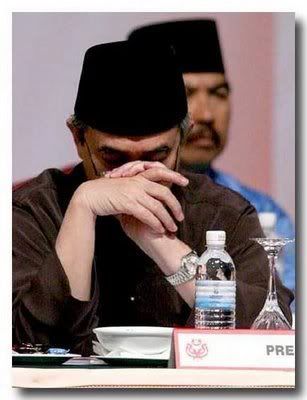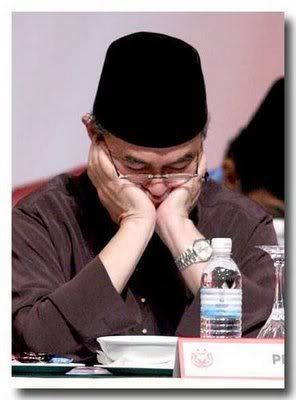 Not only in Malaysia but i heard in some of international conference too such as NAM,OIC, and ect.Now because of this he lost his 2/3 majority in this election.People now are not blind like before.They opened their eyes and knows what to do to gain what they want.They have more power to decide the government. So WATCHOUT…..!!!!
Incoming search terms:
pak lah sleeping (3)
pak lah (1)
sleeping in a conference (1)
sleeping pak lah (1)