Hi readers,
Valentine's Day is coming soon this February which is on next Monday [ 14/2/2011]. I found this Valentine's Day Youtube video which a lady giving her opinion about Valentine's Day in term of Islam. We should respect everyone's religion enable us to live harmony.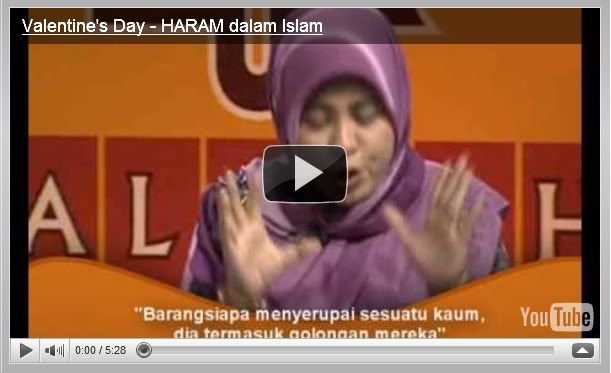 Yo can watch at http://www.youtube.com/watch?v=3YVkNzGj4XA
Another thing where I found in Facebook that a guy posted on his wall this message to oppose any political party which ban Valentine's Day.
Just for Valentine's Day
Incoming search terms:
haram valentine\s day (2)
haram live (2)
haram valentine (2)
haram valentine day (2)
valentines day is haram (2)
valentines for islam (1)
valentines day islam (1)
banned valentines day message (1)
valentines day in islam (1)
valentines haram photo (1)