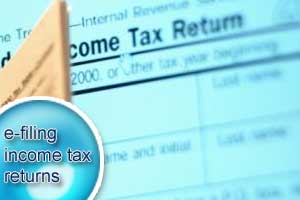 Hi readers,
The Lembaga Hasil Dalam Negeri (LHDN) is monitoring bloggers earning through blogging although most of them doesn't earn much until have to pay "Cukai Pendapatan Blog" But some bloggers such as RedMumy is enough eligible to pay tax with her blog earning.
Still some arrogant bloggers whom earn a lot through blogging refuse and take it easy without declaring their blog earning either by advertisment such as Nuffnang, Innity, Manggads, Adsniaga , customized ads and many more. Then some of them earn with writing product review, doing affiliates and some what similar to all this and considered as earning.
Checkout this info by Jabatan Penerangan Malaysia through their Facebook page:
Pengendali Blog/Forum perlu istihar perolehan online kepada LHDN. Mengikut Akta Cukai Pendapatan 1967 dibawah seksyen 7 iaitu hasil pendapatan mereka melalui internet juga perlu dibayar cukai – Source
This was an advice passed up by Jabatan Penarangan Malaysia which originally by LHDN for online earning people. In their another info, we also should take note this things below:-
Setiap warganegara bertanggungjawab menjelaskan cukai ke atas pendapatan yang diperolehinya di dalam atau luar Malaysia. Sumber pendapatan yang boleh dikenakan cukai pendapatan termasuklah pendapatan dan keuntungan daripada perdagangan, pro…fesion dan perniagaan, gaji, ganjaran, pendapatan, dan keuntungan berasaskan gaji, dividen, faedah atau diskaun, sewa, royalti atau premium, pencen, anuiti atau bayaran berkala yang lain dan perolehan atau keuntungan yang berbentuk pendapatan yang tidak dinyatakan di atas. Pendapatan bercukai diperolehi setelah dikira segala kos dan perbelanjaan yang terlibat secara menyeluruh atau eksklusif dalam usaha untuk menghasilkan pendapatan berkenaan. Kadar cukai bergantung kepada status penduduk individu berkenaan yang ditentukan oleh jangka masa beliau tinggal di dalam negara ini (seperti yang dinyatakan dalam Akta Cukai Pendapatan 1967, di bawah Seksyen 7).

Individu bermastautin dikenakan cukai ke atas pendapatan bercukainya pada kadar bersenggat daripada 2% hingga 30% selepas ditolak pelepasan cukai.

Walau bagaimana pun, bagi individu dengan pendapatan bercukai kurang daripada RM2,500 dicukai pada kadar sifar. Pendapatan bercukai seseorang individu bermastautin diperolehi dengan memotong jumlah pendapatan beliau dengan jumlah pelepasan individu. Tanggungan cukai individu bermastautin dikurangkan dengan rebat. Hal-hal berkaitan cukai pendapatan di Malaysia adalah di bawah Lembaga Hasil Dalam Negeri(LHDN) Malaysia.
Another advice from RedMummy on this blog earning tax matter is as below:-
Yeap, bila mereka tidak faham akan akta and isi maksud on tax, depa buat assumption sendiri.

Setiap earnings yg kita terima baik dari sale di blog/fb…, mahupun penjanaan wang dari blog, harus diisytiharkan di LHDN. either to get tax or not, itu tak semestinya.

The e-online Akta ni dah been implemented by LHDN semenjak 2009 lagik. Saya ada buat the details on kenapa kita kena declare via this entry:

http://redmummy.com/2010/08/05/rm-is-audited-by-lhdnincome-tax/

Yang mana saya didatangi oleh LHDN utk diaudit for my blog earnings. Kerna itu saya dipaparkan dalam BMinggu, untuk menunjukkan bukti bahawa kita wajib membayar tax or mengisytiharkannya sekiranya pendapatan tetap + side income melebih 2.5k
So our online earning we should declare it, but how? I'll try to check it out. Stay tune!!
Incoming search terms:
maksud cukai pendapatan (40)
lembaga hasil dalam negeri (28)
definisi cukai pendapatan (28)
kadar cukai pendapatan (27)
jumlah pendapatan yang dikenakan cukai (26)
maksud pendapatan bercukai (23)
kadar cukai pendapatan 2011 (23)
definisi cukai (18)
kadar cukai pendapatan individu 2011 (17)
cukai pendapatan individu (10)