Hi readers,
Previously 2-0, now 3-1, the margin still same. Barcelona FC repeated their 2009 winning again this year. Barcelona FC crowned the UEFA Champion League 2010/11 winner.
In the Final UEFA Champion League Barcelona with their superb gameplay lead the game through Pedro in 27th minutes. Manchester United took effort to equalize the score through Wayne Rooney 34th minutes. That was the half time score of the match. In the second half, Messi strike his goal for Barcelona in 54th minutes. Later on, in 69th minutes David Villa scored third goal for Barcelona.
The match ended 3-1 with Barcelona clinched the UEFA Champion League 2010/11 title. Congratulation to Barcelona FC!!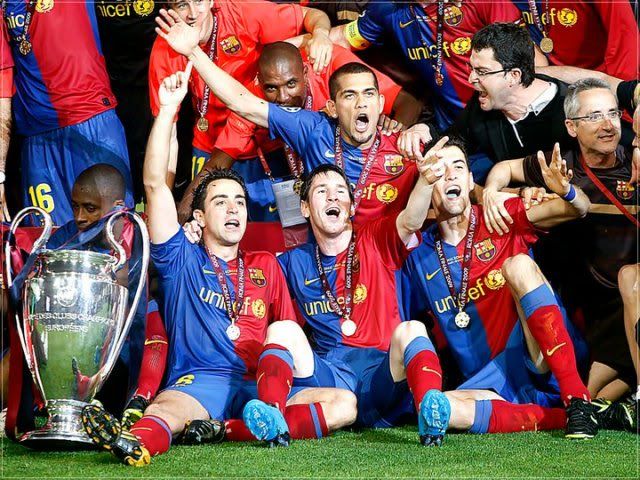 Incoming search terms:
barcelonafc com (141)
www barcelonafc com (60)
barcelona fc champions league 2011 (9)
barcelona fc (8)
barcelona fc 2011 (8)
barcelona winner (7)
champions league 2011 winner (6)
barcelonafc (5)
barcelona champions league winners 2011 pictures (5)
champion league (5)