A Magnolia Sherbet A Day Activate Your Taste Bud Everyday
Wow its MAGNOLIA SHERBET!! It kicks out all other ice-creams away from my mind when it comes to MAGNOLIA SHERBET. "Soft, Smooth and Nice" that 's what MAGNOLIA SHERBET. It totally sat strong in my mind to have MAGNOLIA SHERBET everyday.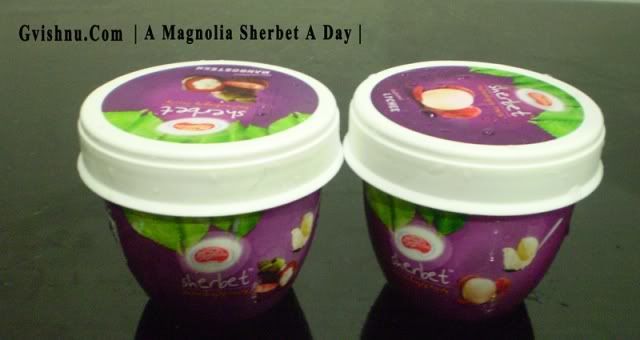 My MAGNOLIA SHERBET
The Mangosteen and Lychee flavour MAGNOLIA SHERBET
After got dissapointed on the day one of searching this SHERBET at JUSCO Bukit Tinggi, I tried my luck to have a ride to JUSCO Bandar Baru Klang. Im LUCKY!! I saw collections of MAGNOLIA SHERBET there. There was only few so I grabbed what I needed.
I could only grab two flavour which remain there but I will some how grab the other two.  Melon and Orange just wait I'm coming for you!!
MAGNOLIA SHERBET MANGOSTEEN
I took out from my fridge and its still covered with frozen ice. One surely not enough because mangosteen flavour is my favourite flavour. I dreamed I have eight hand to hold eight MAGNOLIA SHERBET in my hand and eat at the same time just like the picture below:-
Dream to eat eight MAGNOLIA SHERBET at a time
Holding the MAGNOLIA SHERBET itself making me float on air. It was a great feeling just by holding the SHERBET.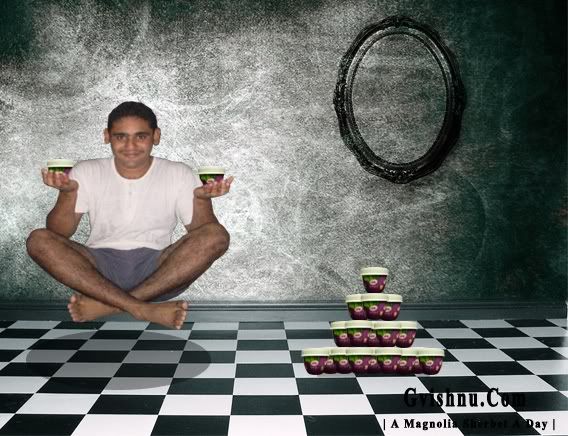 Another amazing thing, my little nephew started to tel "ice-ice, ice-ice" when I took out the MAGNOLIA SHERBET from the fridge. She wanted to hold the SHERBET it seems.
Now, its time for my MAGNOLIA SHERBET. Nyum…nyumm…nyummm….!!!
It taste really good just after few spoons of SHERBET… Taste Buds activated

Do you see the purple colour?Its mangosteen  flavour. Almost finishing and I need another man!!!
Its finished at last but sorry this is not the last MAGNOLIA SHERBET in the world. I wiped of the remaining with my finger and it was really finger licking good. No more drops. I had more after that. Not only adult likes MAGNOLIA SHERBET but my 1+ year old nephew loves this MAGNOLIA SHERBET ans asking for more. She's crazy on this SHERBET.
This is the "ice-ice, ice-ice" nephew I had mentioned. 1+ year old nephew.
It just started not the end of MAGNOLIA SHERBET. I'm gonna get more of this from JUSCO Bandar Baru Klang.
Magnolia Sherbet Lyric
Hey Hey, Sherbet a day,
It's Magnolia sherbet everyday,
Hey Hey, Sherbet a day,
It's sherbet of the day…
Purple mangosteen,
It's always loved by teens,
Litchi oh lychee,
You always Yummy….
Cucumis Melon,
Your chunk make me hunk,
Citrus orange,
Will not out of range….
All four in the fridge
It activates your taste bud everyday.
———————————————-
Checkout "The Tales of Four Magnolia Sherbets" which I created below and don't missed out the four sherbet singing Magnolia Sherbet song. [The characters first name is not the name of the flavour, it is the scientific name for the fruit name]
1

2
3
4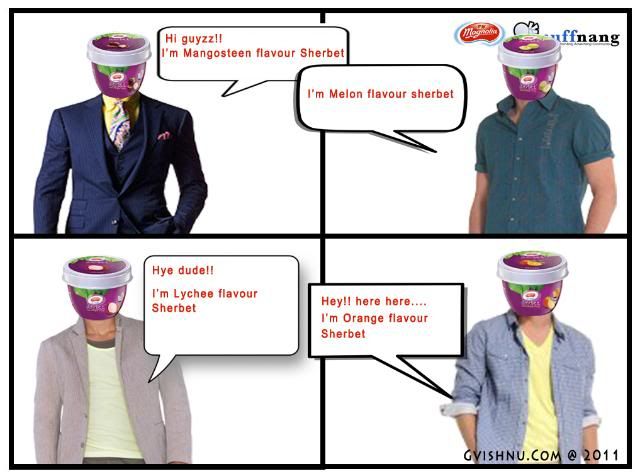 5
6
7
8
9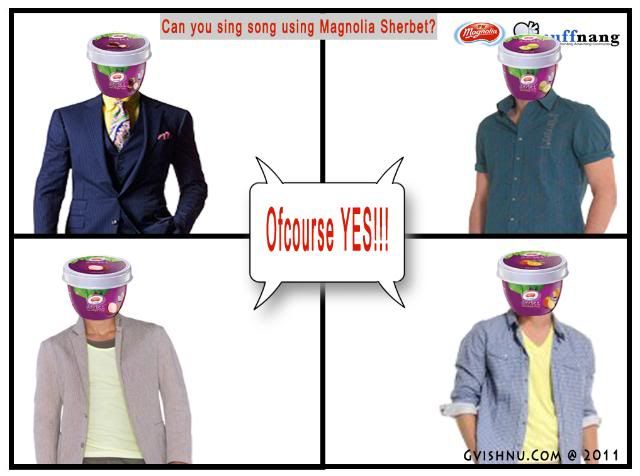 10
11
12
13
14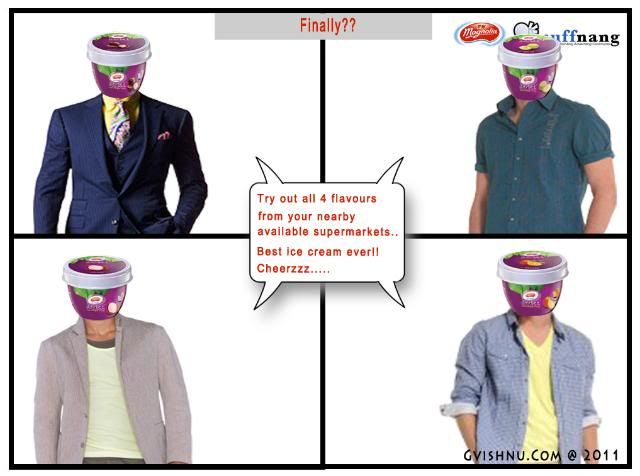 15
All the image had been compressed to smaller size, whoever wish to read it in larger image you can either click on the image or download the comic via Mediafire link [3.98MB]
The taste of Mangosteen still on my tongue and this Magnolia Sherbet had activated my taste bud just as my slogan:-
A Magnolia Sherbet A Day Activate Your Taste Bud Everyday
- TASTE means its MAGNOLIA SHERBET –

Incoming search terms:
magnolia Sherbet (102)
magnolia sherbet calories (33)
sherbet magnolia (16)
magnolia sherbet calorie (4)
magnolia lychee sherbet calories (4)
calories in magnolia sherbet (4)
calories in magnolia lychee sherbet (3)
sherbert magnolia (3)
sherbet (3)
magnolia mangosteen sherbet (3)